GROUP ACTIVITIES
EASTERN TRADING & CONTRACTING EST.
1.) CONSTRUCTION DIVISION 

Construction is the core activity of ETE with a broad base of professional experience in the field of petrochemical an d industrial sectors, and also the commercial and private civil construction sector. ETE has undertaken projects for many reputable clients such as: Saudi Aramco, The Royal Commission, SEC, SABIC, Ministry of Defense, Royal Saudi Airforce, Saudi Iron and Steel Co., and many others. The company undertakes lumpsum turn key projects in the field of mechanical and electrical installations, HVAC, civil and building works, by utilizing its own technical work force, as well as specialized and hi ghly experienced subcontractors. Quality control is implemented to ISO Standards and safety is a pr edominant issue in the company being exercised to SAEP1023.
---
2.) ETE Ready Mix Division

ETE owns more than twelve technologically advanced plants in different locations of the Kingdom of Saudi Arabia. ETE Ready Mix is one of the leading suppliers of quality concrete in Saudi Arabia. The company prides itself for having a concrete reputation of for producing high quality products for all types of applications, and for delivering excellent and timely services.

---
3.) Ramzi Glass & Aluminum

Ramzi Glass & Aluminum Factory is a total service organization. We take every step to assure customer satisfaction while producing industry-leading products. Manufacturing aluminum windows, entrances, stonefront and curtain walls, we at Ramzi Aluminum can complete any renovation or new construction project. With focus on quality, we can make only the strongest and most durable products. Our windows and doors have a distinct look and are durable enough to last well into the future. We stand behind our products, from the first drawing to servicing and maintaining your building for years to come.
4.) Real Estate Division

ETE Group owns and oper ates several residential and commercial buildings in the Eastern Province. We have carefully designed and selected the locations of our buildings to serve the needs of the commercial and residential sectors.
5.) Maintenance Division
ETE owns a m aintenance division to carry out maintenance contracts with the support of professional maintenance staff.
6.) SIDABUL GALVANIZING Factory

SIDABUL has been serving the Eastern Province for over 15 years with high quality galvanizing. Our facility operates two hot dip galvanizing kettles able to undertake all types of work. We offer a simple process of corrosion protection consisting of dipping steel into a bath of molten zinc producing a progressive zinc/iron alloy layer on the surface.

7.) Cement Products

In order to achieve a long term goal of becoming an integrated cement-based products supplier, in 2005 ETE bought a block plant in Al Hassa. During the same year also, the company set up a hug e block plant near Dammam Second Industrial Area, and a third plant in Rastanurah. The said plants are operated by highly advanced block making machines that produce the best quality blocks, and are located in strategic locations that enable us to deliver the same standards of excellence in service and q uality, keeping the virtue of the company's legacy.
8.) Stone Quarries

Due to ETE's emphasis on high-quality concrete, the company embarked on setting up its own crushing plants in order to maintain the quality of the stone aggregates used in its concrete mixes. As a result of extensive geological studies and research, a piece of land in Al Summan areas, 200km away from Dammam was finally selected. To cover and meet the growing production of ETE's batching plants, another stone quarry with its modern crushing plant was bought in the year 2006. This stone quarry is located near Khurais, around 200km from Dammam.
9.) Transportation

ETE Ready Mix owns a modern fleet of transportation vehicles to transport stone aggregates, sand, and cement. The fact that we have our own transportation fleet enables us to perfect our deliveries and s ervices to our customers. Core operational responsibilities include providing superior customer service through professional logistics management. We transport quarry aggregates and sand products when required by our valued customers. Our operations are coordinated by a central allocation team located at our Al Summan Quarry utilizing the latest technology to track and manage the vehicle and driver performance.
JOINT VENTURES
a.) MULTI-STRUCTURE



This Division is set up under technical cooperation with a leading business company in Indonesia, Multi-structure which is specializing in construction and infrastructure services.
b.) EASTERN TEKNIK PERDANA ( ETP )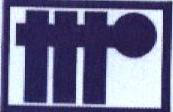 A partnership between ETE and Teras Teknik Perdana Pt. (PTT) of Indonesia. Engaged into insulation, refractory, and scaffolding services. insulation, refractory and s caffolding services. The division is well-equipped to serve t he requirements of insulation, refractory and scaffolding of the Hydrocarbon Industries, Refineries, Petrochemical Plants, Power Plants, Cement Plants and other related industries with the most advanced technical services. The division can undertake both turnkey projects as well as maintenance works.
c.) OZALTIN ARABIA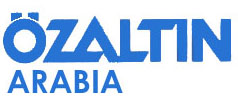 Ozaltin Construction is a t op rated construction company in Turkey. A joint-venture agreement was signed between ETE Group and Ozaltin forming OZALTIN ARABIA. Its main objective is to executive mega construction projects in the kingdom.
d.) CHOVA ARABIA

A partnership between GRUPO CHOVA FELIX of Spain and
ETE Group. Engaged into manufacturing and sales of all kind of
waterproofing and insulation system membrane.
e.) TABALSA

A joint venture between ETE Group and TABALSA of Spain
engaged into production and sales of electrical metallic tubes.
f.) TECALUM
Specialized in extrusion and manufacture products of
aluminum for the building and industrial sector. The
quality of all our production processes ensure
excellent final product.
g.) CORTES ARABIA
A Logistics and Transportation Outsourcing Co. that provides
premium quality and services oriented to integral logistics
and Transportation at GCC area.
---